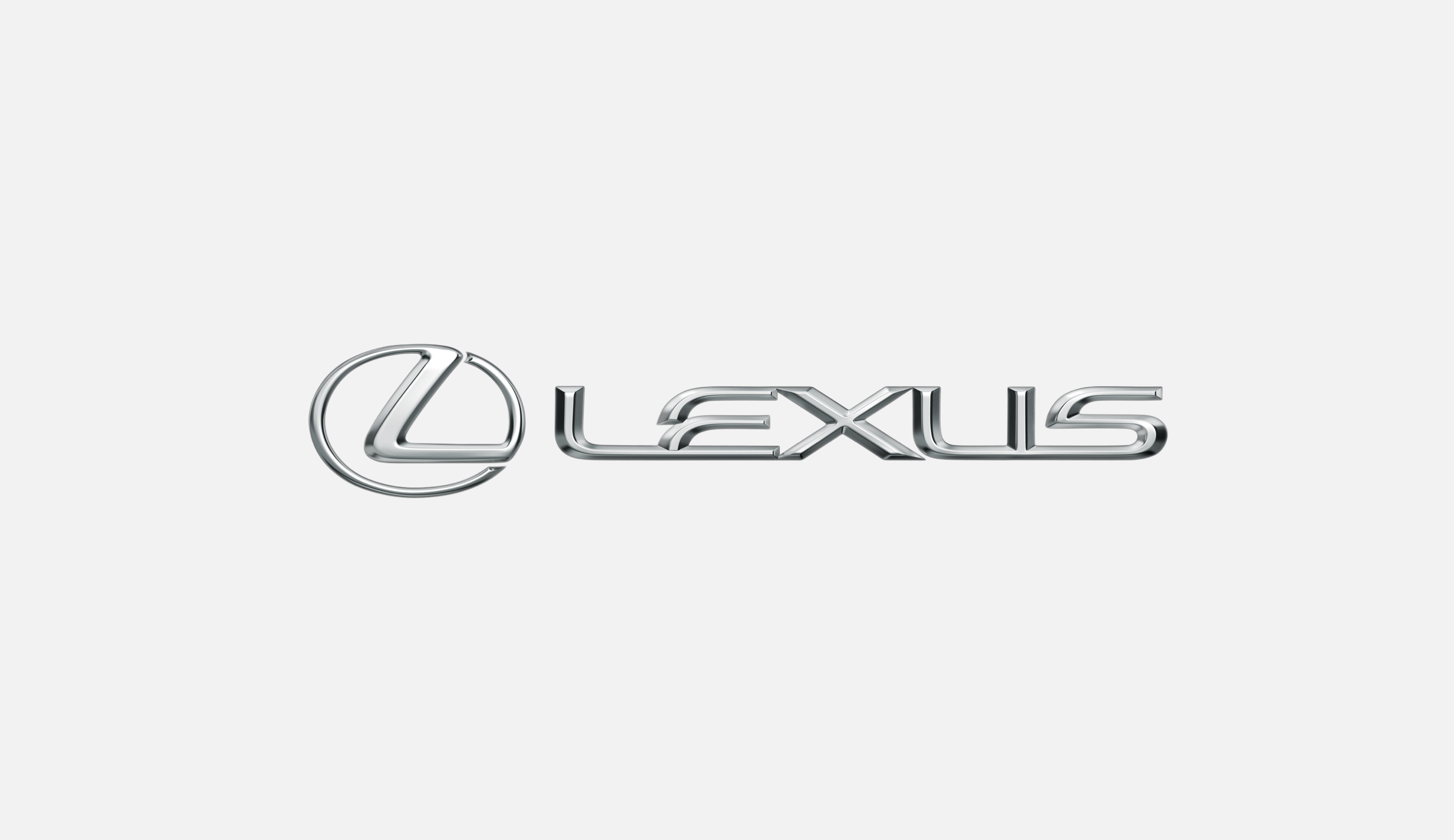 Latest News
The Crafted Line by Lexus Debuts at the 2014 Pebble Beach Concours d'Elegance with Exclusive TUMI Luggage Set
Read More
LS 460, GS 350, IS 250, ES 350 and RX 350 Special Editions
Striking Ultra White and Obsidian Exteriors with Red Interiors
TUMI Offers Specialty Crafted Line Luggage
TORRANCE, Calif. (August 5, 2014) – Nothing is ever black or white. In the case of The Crafted Line by Lexus, it's an Ultra White and Obsidian exterior matched to a two-tone black and red interior. The Crafted Line offers customers striking style with substance for 2015 model year, plus a two-piece TUMI duffel bag set exclusively designed to complement the elegance and sporty features these models offer.
The special edition is available for LS 460 F SPORT, GS 350 F SPORT, and IS 250 F SPORT in all-weather drive and rear-wheel drive models; RX 350 AWD F SPORT and ES 350. F SPORT complements The Crafted Line and adds allure to Lexus with performance enhancements, a mesh grille and front and rear lower valences. The limited edition Crafted Line vehicles arrive in dealerships in November and celebrate 25 years of luxury.

All Crafted Line vehicles feature an Ultra White exterior with contrasting black door handles, side mirrors and grille. Other exterior Obsidian treatments vary by model and enhance the modern simplicity of the special edition. Eye-catching seats, contrast stitching, headrests and door panels are either two-tone Black/Scarlet or Black/Cabernet. The Crafted Line comes equipped with Navigation and Blind Spot Monitor with Rear Cross Traffic Alert. Some vehicles also have additional convenience features which vary by model.

Lexus partnered with TUMI, which has been producing exquisite premium travel, business, and lifestyle accessories for over 35 years, to create the exclusive luggage set that complements the distinctive design of The Crafted Line vehicles. Inspired by the expressive styling and unique details of the Crafted Line models, the TUMI luggage pieces embody similar design details and impeccable craftsmanship. The unique two-bag collection is an example of both brands' commitment to create memorable travel experiences. TUMI's expert designers matched the look and feel of The Crafted Line to the duffel bags with the brand's legendary FXT® ballistic nylon in black paired with white trim and zippers.
Both duffel bags sport a white, leather-trimmed luggage tag with Lexus logo. The inside of the TUMI duffels are lined with gunmetal nylon material decorated with an embossed grid pattern. Similar to The Crafted Line, the TUMI duffel bags featured red interior stitching.
Owners who wish to pack for a longer trip will be happy to know they can complete their TUMI Crafted Line luggage set with an available large wheeled duffel and a wheeled split duffel. Both wheeled duffels have the same unique styling as the original Crafted two-bag collection.

Lexus owners can enhance their travel experiences with additional TUMI luggage pieces. Lexus owners can find more details about the partnership with TUMI at www.LexusDrivers.com.

In addition, Crafted Line owners will receive a complimentary Meguiar's® New Car Care Kit* to help keep their vehicle looking its best.

All Crafted Line models, along with the matching TUMI duffel bag set, will be on public display for the first time on Peter Hay Hill at Pebble Beach Concours d'Elegance August 15-17. The Crafted Line will have a starting MSRP of approximately $40,290 (ES 350).

A chart on the next page offers some details in to the specifications of each of The Crafted Line vehicles.
* The Meguiar's® New Car Care Kit includes Ultimate Wash & Wax , Ultimate Protectant, Ultimate Quik Wax®, NXT Generation® Insane Shine® Tire Coating, Perfect Clarity Glass Cleaner, Ultimate Quik Detailer®, four Supreme Shine® microfiber towels, a microfiber wash mitt, and a Water Magnet® microfiber drying towel.
2015 Models
LS 460
F SPORT (RWD/AWD)
GS 350
F SPORT (RWD/AWD)
IS 250
F SPORT (RWD/AWD)
ES 350
RX 350
F SPORT (AWD)
MSRP*
$84,500 RWD
$87,500 AWD
$55,070 RWD
$57,330 AWD
$41,440 RWD
$43,690 AWD
$40,290
$50,220
Volume
750 units
875 units
1,375 units
1,500 units
1,500 units
Exterior
Exterior color
Ultra White
Ultra White
Ultra White
Ultra White
Ultra White
Wheel
19" F SPORT
19" F SPORT
18" F SPORT
18"
19" F SPORT
Wheel color
Black
Black
Black
Black
F SPORT Dark Graphite
Upper grille color
Obsidian
Obsidian
Obsidian
Black
Dark Graphite
Mid-bumper color
Obsidian
Ultra White
NA
Obsidian
Ultra White
Lower grille color
Obsidian
Obsidian
Obsidian
Black
Dark Graphite
Door handle color
Obsidian
Obsidian
Obsidian
Obsidian
Obsidian
Side mirror color
Obsidian
Obsidian
Obsidian
Obsidian
Obsidian
Interior
Seats
Leather
Leather
NuLuxe
NuLuxe
Leather
Seat color, contrast stitch color, headrests, door color
Black/Scarlet
Black/Scarlet
Black/Scarlet
Black/Cabernet
Black/Cabernet
Headliner
Black
Black
Black
Light Gray
Black
Steering wheel
Leather
Leather
Leather
Leather
Leather
Ornamentation
Shimamoku
Linear Espresso
Linear Dark Gray Wood
Piano Black
Ebony Bird's Eye Maple
Included
Features
-Blind Spot Monitor with Rear Cross Traffic Alert
-Comfort Package
-Mark Levinson® Premium Surround Sound Audio System
-Heated leather steering wheel (AWD only)
-Blind Spot Monitor with Rear Cross Traffic Alert
-Navigation
-Park Assist

– Blind Spot Monitor with Rear Cross Traffic Alert
-Navigation


– Blind Spot Monitor with Rear Cross Traffic Alert
– Heated and ventilated front seats
-HID headlamps
-Navigation
-Park Assist
-Rain Sensing Wipers
-Blind Spot Monitor with Rear Cross Traffic Alert
-Navigation
-Park Assist

*Delivery, handling and processing is an additional $925.

About Lexus
Lexus launched in 1989 with two luxury sedans and a commitment to pursue perfection. Since that time, Lexus has expanded its line-up to meet the needs of global luxury customers. Lexus is now going beyond its reputation for high quality vehicles with the integration of innovative technology, emotional exterior and interior designs, and engaging driving dynamics and performance. With five models incorporating Lexus Hybrid Drive, Lexus is the luxury hybrid leader. Lexus also offers six F SPORT models and two F models, including the LFA supercar, for top-of-the-line performance. In the United States, Lexus vehicles are sold through 234 dealers who are committed to exemplary customer service.

www.facebook.com/lexus
www.twitter.com/lexus
www.youtube.com/LexusVehicles
www.plus.google.com/+Lexus
www.instagram.com/lexususa
About TUMI
(NYSE: TUMI) Since 1975, Tumi has been creating world-class business and travel essentials, designed to upgrade, uncomplicate, and beautify all aspects of life on the move. Blending flawless functionality with a spirit of ingenuity, we're committed to empowering journeys as a lifelong partner to movers and makers in pursuit of their passions. Designed in America, for Global Citizens everywhere. The brand is sold in over 260 stores from New York to Paris to London and Tokyo, as well as the world's top department and specialty stores and travel retail in more than 75 countries. For more about TUMI, visit www.tumi.com, www.facebook.com/tumitravel, www.twitter.com/tumitravel.