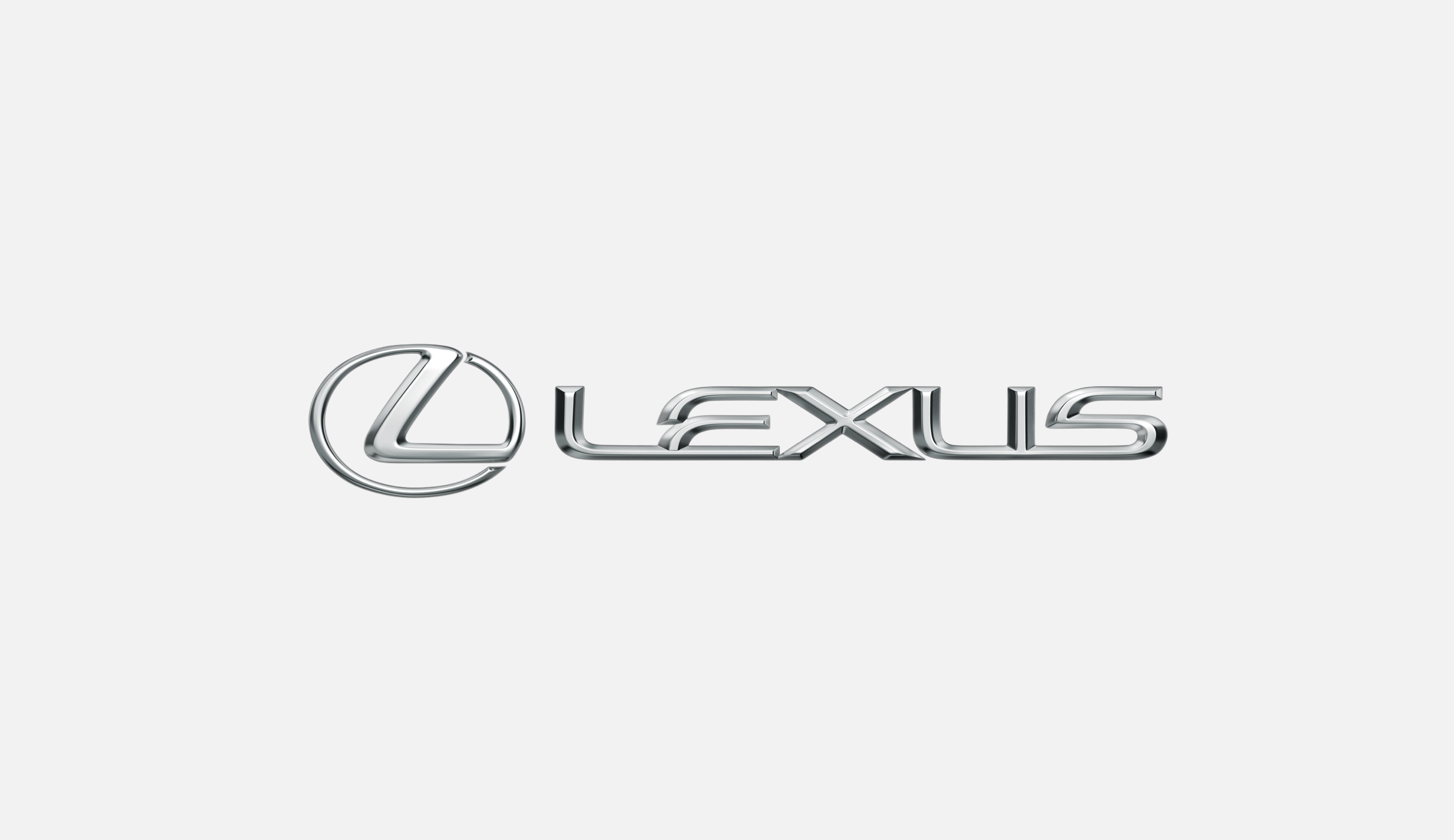 Latest News
'Anticipation' Builds as Lexus and the Weinstein Company Announce the Third Annual Lexus Short Films Series
Read More
New this year, the Lexus Short Films series will crowd source director submissions from the filmmaking community worldwide
Lexus and The Weinstein Company announced today the return of the annual Lexus Short Films series – but with a new, exciting twist for filmmakers. For the first time ever, the Lexus Short Films series will be open to submissions from aspiring directors within the worldwide filmmaking community. Beginning July 15, 2015, emerging filmmakers can submit a short film of 20 minutes or less as an example of their past work for consideration through www.lexusshortfilms.com, in collaboration with Withoutabox (https://www.withoutabox.com), the leading service for film festivals and filmmakers.

First launched in 2013 as a way to support a new generation of emerging filmmakers, the Lexus Short Films series has produced and promotionally supported aspiring filmmakers and their short films.

"The Lexus Short Films series is an excellent way to recognize new filmmakers and bring attention to the short film format," said Harvey Weinstein, TWC co-chairman. "Over the past two years, we have seen that there is an incredible amount of undiscovered talent. We are thrilled to once again partner with Lexus on this exciting endeavor and continue to discover and shine a light on up-and-coming filmmakers from around the world."

This year's theme is "Anticipation" – a word that is a provocative and nuanced thought starter providing filmmakers an innovative platform for their imaginations. The filmmakers will be invited to interpret the meaning for their own narrative and to tell a story based around their vision. Submissions will be accepted through October 25th, 2015. Four finalists will then be selected and announced during the closing ceremonies of the Napa Valley Film Festival on November 15, 2015. Production of the films will begin in December 2015.

The four finalists will direct short films that will be produced and receive first look deals courtesy of The Weinstein Company. The films will receive promotional theatrical distribution, as well as participate in a tour of top film festivals around the world to promote their films. Filmmakers will also receive an at-home filmmaking and editing suite.

Mark Templin (Executive Vice President of Lexus International) said, "We are proud to continue our partnership with The Weinstein Company to discover the filmmaking talents of the future and support them to realize their dream. At Lexus, we strive to create amazing experiences. And the Lexus Short Films program gives us a unique opportunity to achieve that by bringing aspiring filmmakers imagination and passion to life through fascinating and entertaining movies."

Also beginning this July, the Lexus Short Films team, including Producer Joey Horvitz, Executive Producer Lance Still and Loïc Charlon of Lexus International will hit the road and attend film festivals around the world to promote the submission process, including New Filmmakers LA, the Rhode Island International Film Festival, Venice Film Festival, Vancouver International Film Festival and Napa Valley Film Festival.

Select regions will host a premiere event and filmmaker panel for each film at top short film festivals starting in June 2016. The filmmakers will return to the 2016 Napa Valley Film Festival where all four films will be shown together for the first time in a world premiere event.

"We are thrilled to partner again with Lexus on the Lexus Short Films series," added The Weinstein Company COO David Glasser. "We are dedicated to finding new and exciting ways of storytelling while also discovering untapped talent. This program is a perfect combination of both and we all look forward to seeing the next great filmmakers that come to the surface in the third year."

ABOUT LEXUS SHORT FILMS
In 2013, Lexus Short Films was launched with the goal of supporting and nurturing a new generation of emerging filmmakers. These aspiring directors and writers have received a unique opportunity supported by Lexus to collaborate with acclaimed film studio The Weinstein Company to produce and showcase their work on an international stage. For more information, visit lexusshortfilms.com.
ABOUT LEXUS
Since its debut in 1989, Lexus has earned a worldwide reputation for high-quality products and exemplary customer service. Lexus is the hybrid leader among luxury brands, offering hybrids that provide the best in innovative technology and premier luxury. The evolution of Lexus is reflected in the progressive designs of its new vehicles. The signature spindle grille, dynamic light treatments and sculptured lines create a distinctive look of luxury for Lexus.
ABOUT THE WEINSTEIN COMPANY
The Weinstein Company (TWC) is a multimedia production and distribution company launched in October 2005 by Bob and Harvey Weinstein, the brothers who founded Miramax Films in 1979. TWC also encompasses Dimension Films, the genre label founded in 1993 by Bob Weinstein, which has released such popular franchises as SCREAM, SPY KIDS and SCARY MOVIE. Together TWC and Dimension Films have released a broad range of mainstream, genre and specialty films that have been commercial and critical successes. During Harvey and Bob's tenure at Miramax and TWC, they have received 341 Oscar nominations and won 81 Academy Awards.
Since 2005, TWC and Dimension Films have released such films as GRINDHOUSE; 1408; I'M NOT THERE; THE GREAT DEBATERS; VICKY CRISTINA BARCELONA; THE READER; THE ROAD; HALLOWEEN; THE PAT TILLMAN STORY; PIRANHA 3D; INGLOURIOUS BASTERDS; A SINGLE MAN; BLUE VALENTINE; THE KING'S SPEECH; THE COMPANY MEN; MIRAL; SCRE4M; SUBMARINE; DIRTY GIRL; APOLLO 18; OUR IDIOT BROTHER; I DON'T KNOW HOW SHE DOES IT; SARAH'S KEY; SPY KIDS: ALL THE TIME IN THE WORLD IN 4D; MY WEEK WITH MARILYN; THE IRON LADY; W.E.; CORIOLANUS; UNDEFEATED; THE ARTIST; BULLY; THE INTOUCHABLES; LAWLESS; KILLING THEM SOFTLY; THE MASTER; SILVER LININGS PLAYBOOK; DJANGO UNCHAINED; QUARTET; ESCAPE FROM PLANET EARTH; DARK SKIES; THE SAPPHIRES; SCARY MOVIE 5; KON-TIKI; UNFINISHED SONG; FRUITVALE STATION; LEE DANIELS' THE BUTLER; THE GRANDMASTER; SALINGER; 12-12-12; PHILOMENA; MANDELA: LONG WALK TO FREEDOM; AUGUST: OSAGE COUNTY; VAMPIRE ACADEMY; THE RAILWAY MAN; THE IMMIGRANT; YVES SAINT LAURENT; BEGIN AGAIN; THE GIVER; FRANK MILLER'S SIN CITY: A DAME TO KILL FOR; THE DISAPPEARANCE OF ELEANOR RIGBY; TRACKS; ST. VINCENT; THE IMITATION GAME; PADDINGTON and WOMAN IN GOLD. Upcoming releases include SOUTHPAW, UNDERDOGS, NO ESCAPE, THREE GENERATIONS, ADAM JONES, CAROL and THE HATEFUL EIGHT.
TWC boasts an active television production division which garnered nine Emmy nominations in 2013 and five in 2014. TWC Television produces the reality powerhouse Project Runway, with its spin-off series Project Runway All Stars and Under The Gunn. Recent TWC television productions include Mob Wives, Million Dollar Shoppers, Rodeo Girls and Trailer Park: Welcome to Myrtle Manor. Scripted projects currently in production include John Fusco's Marco Polo. Scripted projects in development include Ten Commandments and Daniel Stashower's The Hour Of Peril. TWC also developed Nanny Diaries and produced The No. 1 Ladies' Detective Agency.